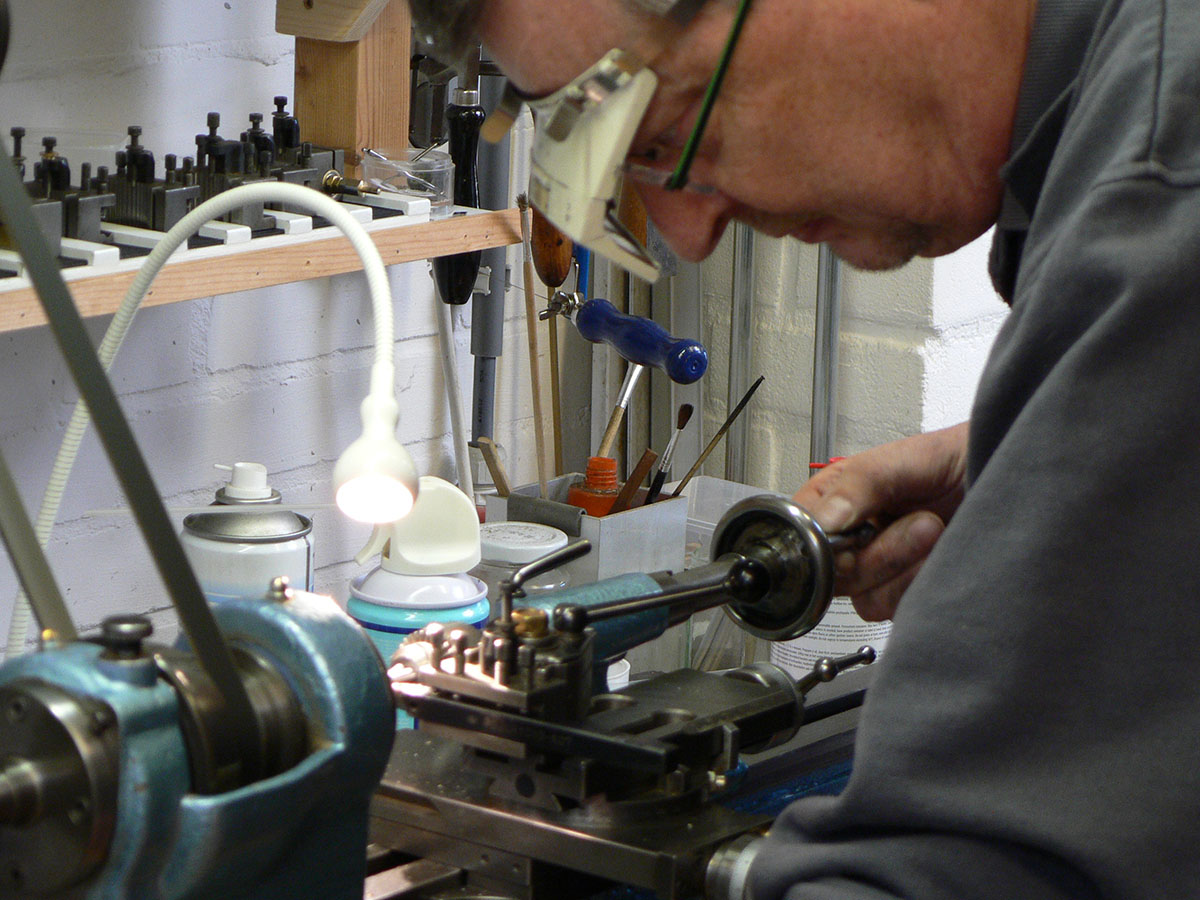 Backgrounds Holke Dijkman
The watch that lies ahead is the result of Holke Dijkman's wide and interesting career. All of his art and expertise, acquired from the Horlogemakers Vocational School in Hoorn through a tool maker to work with Christiaan van der Klaauw and van der Gang Watches, led to a watch with unprecedented specifications.
His first job as a clock repairer ended in 1985 because of the duty of service. In the Army, Holke was an optical and mechanical instrumentator for, among other things, the viewing and targeting devices in tanks and armored vehicles.
In 1992, Holke joined the company W.Prins Matrijzen and Models as a tool maker. Here he gained extensive experience with milling, grinding, sparkling, manual finishing and polishing.